Police: Former Johnson City Doctor Identified as Victim in Plane Crash in Kentucky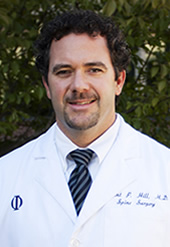 A former Johnson City doctor has died following a plane crash last Thursday in Kentucky.
According to the McCracken County, KY Sheriff's Office, they were dispatched to a plane that had crashed in a wooded area near Barkley Regional Airport in Paducah. Airport officials say the plane was making its final approach when the plane went down. Investigators confirmed the identity of the pilot was Dr. Clint Hill, the only person on board of the single engine aircraft. Dr. Hill was an orthopedic spine surgeon, a native of East TN, and had attended medical school at ETSU, in addition to working in Johnson City for two years.
The NTSB and FAA have been notified to investigate the accident.
Courtesy of Image: The Orthopedic Institute of Southern Illinois & Western Kentucky