UPDATE: Man charged in manslaughter car crash at VA Mountain Home crash to be sentenced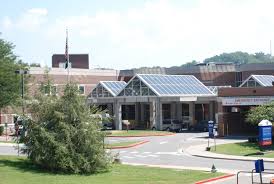 One of the suspects involved in a fatal car crash on the grounds of the Veterans Administration hospital in Johnson City has pleaded guilty to involuntary manslaughter.
Logan Parker Oxendine will be sentenced in April and could receive up to 8 years in prison. Oxendine was involved in a marijuana drug deal and was given a counterfeit $100 bill by a 13-year-old juvenile. Following the deal, Oxendine offered the driver of his car money to wreck the vehicle the juvenile was riding in. The teen was killed in the November 2017 crash.
The case is based in US District Court because the wreck occurred on federal property.
(PHOTO: VA Mtn Home Johnson City / VA.gov)