Northam: Gun control number one on General Assembly list come January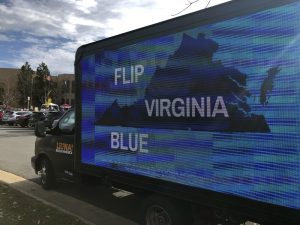 A night after Democrats gained control of the legislature, Virginia Governor Ralph Northam said gun control will be number one on the General Assembly's agenda when lawmakers return to Richmond in January.
Noting a change in the political landscape, party leaders told the AP that they predict a higher minimum wage and greater abortion rights. Political analysts said a spike in suburban voters switching to Democrats was the difference in this voting cycle.
(PHOTO: AP Photo / Matthew Barakat)