Son of Washington County, Tennessee Sheriff indicted for assaulting an inmate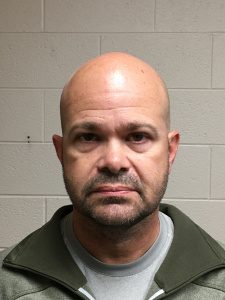 The son of Washington County, Tennessee Sheriff Ed Graybeal turned himself to authorities on Wednesday after a grand jury indicted him on two charges related to an attack on an inmate nearly one year ago.
A report from the Tennessee Bureau of Investigation says Edwin Melvin Graybeal III is charged with assault, official misconduct, and official oppression. An investigation was launched in September at the request of the District Attorney's office after video footage surfaced of Graybeal, who is a deputy in his father's department, striking a detainee who was handcuffed on November 10, 2018.
Graybeal was issued a $3,000 bond and will be arraigned in Sessions Court.
Sheriff Graybeal fired his daughter and son-in-law from the force in 2017 after he was informed of text messages between the two discussing their illegal drug use.
(PHOTO: TBI)