Dollywood up for consideration for USA Today list of Best 10 Theme Park Christmas Themes in the Country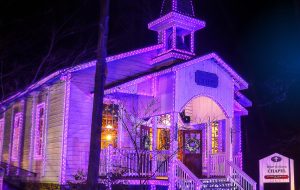 Dollywood is on the list for a contest by USA Today for best theme park around Christmas time.
The park's "Smokey Mountain Christmas" is one of twenty different themes from parks across the country up for consideration. Voting is underway to select the ten best Christmas themes, and you can vote online at USA Today's 10best.com. Voting ends December 3rd and the winners will be announced as the USA Today Readers Choice Top 10 on December 13th.
Courtesy of Image: Dollywood