Longtime Eastman VP and TN Site Leader Retiring in 2020; Will be replaced by TX Site Leader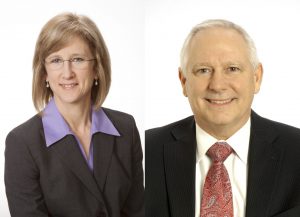 A current Vice President and Tennessee site leader for Eastman is set to retire in 2020.
Cari Parker will officially finish up her 35 year career with the Kingsport chemical company next March, and in her place, Eastman VP and Texas site operations leader Mark Bogle will fill the role beginning April 1st. Bogle has been with Eastman for nearly 40 years, working in different assignments in Asia and North American markets.
"Mark's no stranger to TNO (Tennessee Operations). He's a familiar face at our site and has led many teams and large projects here already," said Mark Cox, senior vice president and chief manufacturing officer for Eastman. "He has a solid reputation for being an exceptional leader who exemplifies Eastman's core values."
Andrews Coggins, current Fiber Operations director at the Kingsport site, will succeed Bogle as vice president and Texas operations site leader.
Courtesy of Image: Eastman Chemical Company