TN Gov Office: Grants Awarded to Several TCAT Schools Through Vocational Education Program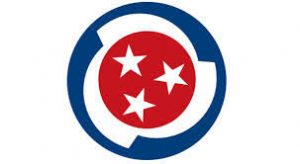 Several grants are being funded to Tennessee colleges through Governor Bill Lee's Investment in Vocational Education program, including three Northeast Tennessee schools.
Governor Lee announced Thursday that these grants, 28 in total, will work to enhance career and technical education in the state while also benefiting rural counties. Earlier this year, the General Assembly approved $25 million in the governor's budget to incentivize collaboration at the local level among stakeholders such as higher education institutions, K-12 and economic development partners.
TCAT Elizabethton is receiving $1 million for its Northeast Tennessee STEM to Work program, Northeast State Community College is getting close to $1 million for an IT Career Accelerator program, and TCAT Morristown will receive $1 million for a partnership with Five Rivers for Future Ready Pathways.
The full list of grants are available here.
Courtesy of Image: TCAT Logo