Virginia Speaker of the House announces he's stepping away from GOP leadership role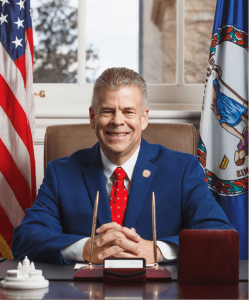 More fallout from Republicans losing their majority in the Virginia General Assembly as House Speaker Kirk Cox announces he will not seek another term as a leader in the state's Republican Party.
The 62-year-old Cox from the Richmond suburb of Colonial Heights said it is time for new blood to lead Virginia's GOP in a letter to his fellow party members. Democrats have flipped 20 seats in the House since 2017 and they will meet this weekend to chose the new speaker during their caucus.
Cox has served in the Virginia House since 1989.
(PHOTO: Delegate Kirk Cox)