JCPD Launches Death Investigation near I-26/E State of Franklin Overpass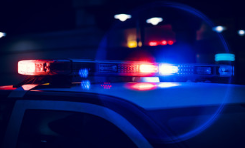 Police in Johnson City have launched an investigation after finding a body near the I-26 East State of Franklin Road overpass Sunday.
According to the department, they were called to the described area for a death investigation. Preliminary information finds the male victim to be involved in "unlawful tagging" activities at the overpass. The identity of the victim has yet to be released as the investigation is ongoing.
Anyone with information on this case should contact Johnson City Police.
Courtesy of Image: Pixabay