Pre-Check Enrollment Event Scheduled for this week at the Tri-Cities Airport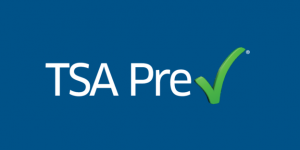 A Pop Up precheck enrollment event sponsored by the TSA is happening this week at the Tri-Cities Airport.
The TSA precheck temporary enrollment center was introduced for the airport in May, which adds an extra location in the Tri-Cities/SWVA region for passengers hoping to enroll and have less wait times during security screenings. According to TSA, around 93% of "Pre-check" approved passengers waited less than five minutes to get through security in September.
"The closest TSA PreCheck enrollment centers to TRI are in Abingdon and Knoxville," said Gene Cossey, Tri-Cities Airport Authority executive director. "We are glad we can help make travel for our passengers more convenient by offering the opportunity to sign up for TSA PreCheck. We are also pleased that TSA is offering TRI passengers full TSA PreCheck as of October 13."
Below is this week's schedule for interviews at the enrollment center:
Monday-Wednesday-Friday: 8 a.m till 12, 1-5 p.m.
Tuesday and Thursday: 9 a.m-1 p.m, 2-6 p.m.
Courtesy of Image: TSA