TBI Actively Investigating Friday's Officer-Involved Shooting in Greene County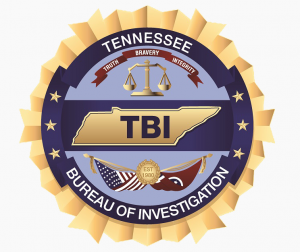 The TBI has launched an investigation following an officer-involved shooting over the weekend in Greene County.
According to information from the agency, police were called to the 300 block of North Broyles Street in Greeneville in reference to loud music being played from an individual's car. As officers approached the vehicle, someone around that location jumped in and fled. Deputies with the Greene County Sheriff's Department attempted to stop the vehicle twice with spike strips, before it eventually stopped on Snaps Ferry Road. The situation then escalated to the point where a deputy fired a shot and struck the driver, injuring him. The victim, was later identified as Joshua Cook, 34, who was hospitalized.
This is an active investigation and no further information has been released at this time. This now marks the 41st officer involved shooting to be investigated by the TBI in the state this year, and the 10th in Northeast Tennessee. Below is a list and dates of those in this region:
February 23- (Sullivan County) Sullivan County Sheriff's Office
April 7- (Greeneville) Greeneville Police Department
April 17- (Kingsport) Kingsport Police Department
June 7- (Bristol) Bristol, TN Police Department
June 10- (Sullivan County) Sullivan County Sheriff's Office
July 2- (Hawkins County) Hawkins County Sheriff's Office
September 3- (Sullivan County) Sullivan County Sheriff's Office & Bluff City Police Department
September 16- (Elizabethton) Elizabethton Police Department
October 25- (Hamblen County) Hamblen County Sheriff's Office
November 8- (Greene County) Greene County Sheriff's Office
Courtesy of Image: TBI