TDOC: Three Former Northeast Correction Complex Workers Indicted by Grand Jury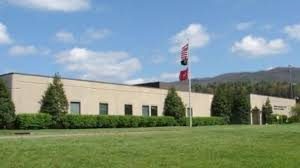 Three former employees at the Northeast Correctional Complex in Mountain City have been indicted by a grand jury.
According to the Tennessee Department of Corrections, an 11 month investigation alongside the Johnson County District Attorney's Office has helped to return charges to former employees Randy Lee, Shannon Clark, and Billy Jan Porter Jr. Lee, a former warden, is facing three counts of tampering evidence, four counts of official misconduct, and conspiracy. Porter is charged with two counts of introduction of contraband, and Clark is charged with official misconduct and sexual contact with an inmate.
Lee retired last year, while Clark and Porter both were fired from their jobs earlier this year.
Courtesy of Image: Northeast Correction Complex