Winter chills, possible snow accumulation among details of weather service hazardous outlook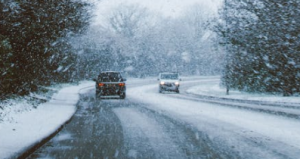 The National Weather Service in Morristown issued a hazardous weather outlook through Tuesday with a mixture of snow showers and bitterly cold temperatures.
Their forecast models have projected rain transitioning over to snow followed by a cold front that will push temperatures down into the teens with dangerous wind chill levels in the single digits. The agency is reporting the possibility of light snow accumulations in Northeast Tennessee and Southwest Virginia.