UPDATE: Johnson City police release name of man killed in I-26 tagging incident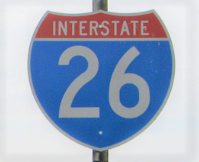 Johnson City police have released the name of the man found dead over the weekend near a major interstate overpass. JCPD Lt. Kevin Peters said the body of Michael Kling was recovered Sunday morning.
"He had climbed out across an I-beam on the interstate to do some tagging. For whatever reason, he quit and decided to make his way back over to where he could get off that I-beam and get down on the ground and evidently lost his footing at some point and fell 30 feet to his death," Peters said.
The investigation into the incident is continuing.