Court documents: Prosecutors to question finances of suspect in Florida's 'killer clown' case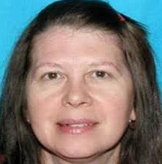 State prosecutors plan to challenge the financial status of the suspect in the infamous killer clown case.
Court documents show a hearing is set for next week in Palm Beach County, Florida where lawyers plan to question Shelia Keen-Warren about property and other holdings that could be used to pay for her trial defense.
The Abingdon, Virginia woman told a judge she had a small income when she was arrested in 2017 for the May 1990 shooting death of Marlene Warren where police said Shelia Warren dressed as a clown and shot the victim at her home.
Warren's attorneys have been granted a delay in the jury trial that was scheduled to begin in January. They say the age of the case has made it difficult to locate witnesses and evidence.