Former John Battle Cheerleading Coach Accused of Embezzlement Pleads No Contest to Amended Charge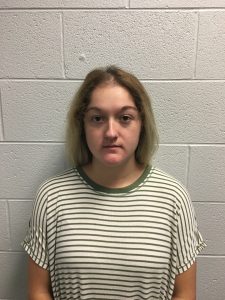 A Bristol, Virginia woman and former John Battle High School cheerleading coach accused of felony embezzlement has pleaded guilty to a lesser charge.
Jessica Ritter-Buchanan appeared in Washington County, Virginia General District Court Wednesday, pleading no contest and receiving a misdemeanor charge of enter property to damage. Court records show she must pay $698 in restitution, but has had her 30 day jail sentence suspended. She was arrested back in August after police were alerted to suspicious activities of money missing from an online fundraising campaign for the cheerleading squad.
Courtesy of Image: Washington County, VA Sheriff's Office