UPDATE: Kingsport murder suspect has charges bound over to grand jury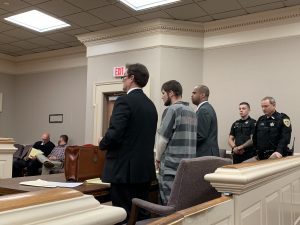 Nathaniel White-Young–the Kingsport man accused of killing his ex-girlfriend and her unborn child last month–had his charges bound over to a grand jury following a hearing Thursday in Sessions Court.
Young, 30, was arrested in Hamblen County a day after the victim, Missy Mingle, 37, was found lying in the yard of her home located on Fordtown Road. She later died at an area medical center from what authorities described as severe head trauma.
State prosecutors said in court that they are dropping one of the first-degree murder charges against Young at this time because they are awaiting results of an autopsy.
Young is scheduled for another court appearance on Jan. 10 at 9 a.m.
Courtesy of Image: T.Adams/Supertalk 92.9