Police: Northeast Tennessee man slit throat of ex-girlfriend's cat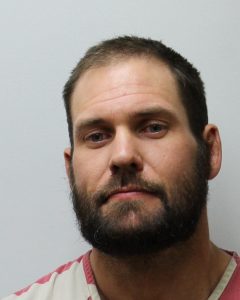 A Greene County man is free on bond after he was arrested and charged with slitting the throat of his ex-girlfriend's cat last month.
Jesse Neas, 31, will appear in Sessions Court in Carter County next month to be arraigned on a charge of cruelty to animals. A police report said Neas had threatened to kill the cat in a series of texts to the cat's owner.
One of the texts the officer observed on the cat owner's cell phone from Neas said, "Better hug that cat tight cause after this weekend it won't have a head," according to the report.
He reportedly showed up at the owner's house on Tuesday and told her the cat was dead. The report said that was when she found the dead cat in a trash bag.
Neas was taken into custody on Thursday.
(CCSO TN)