Roanoke Police Searching for Alleged Murder Suspect and Deserted Marine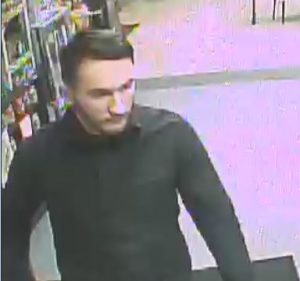 The FBI and US Marshalls Service is searching for a murder suspect accused of killing his mother's boyfriend last week in Roanoke, Virginia.
According to the Franklin County, VA Sheriff's Office, 22-year old Michael Brown allegedly shot and killed Rodney Brown at his home in Hardy, VA on November 9th. Michael Brown is reportedly a former marine, but deserted the post he was stationed at in Camp Lejeune in North Carolina. He is considered armed and dangerous, and the search for him caused Roanoke area schools to close Thursday.
Anyone with information on his location should contact either the FBI, US Marshalls Service, or Franklin County, VA Sheriff's Office.
Courtesy of Image: Franklin County, VA Sheriff's Office