Sullivan County Could Become Next Second Amendment Sanctuary County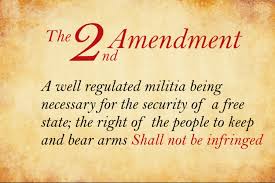 A resolution has been presented to the Sullivan County Commission to declare the county as a second amendment sanctuary county.
This resolution sponsored by commissioners Hunter Locke and Gary Stidham, is in response to proposed red flag laws at the state and federal level, which allows a state court to prohibit a person in danger to themselves or others from owning, purchasing or receiving firearms or ammunition. In the resolution, it states the county is opposed to any state and federal law that infringes on the second amendment right for citizens to bear arms. During a conversation Friday with Supertalk, commissioner Hunter Locke stated that he has spoke with several citizens who all support the measure.
East Tennessee counties Jefferson, Sevier and Blount have each declared themselves second amendment sanctuary counties. Commissioners could vote on the resolution next Thursday.