Court Records Say Prosecutors in Florida Intending to Seek Death Penalty Against Stanley Mossburg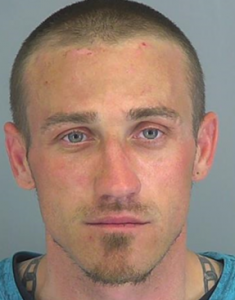 State Prosecutors in Florida say they are now seeking the death penalty in the case against triple murder suspect Stanley Mossburg.
According to court documents from Polk County, Florida Court, the state attorney has given a notice for intent to seek the death penalty and a list of contributing factors to deem it necessary. Mossburg is accused of killing one person in a stabbing near a laundromat in Greeneville, TN on October 2nd, and two roommates at a home in Winter Haven, Florida on October 15th.
Courtesy of Image: Supertalk Archive