Police: Man Accused of Throwing Knife at Victim for not making him dinner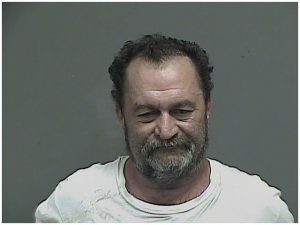 A Kingsport man is facing charges after police say he threw a knife at his girlfriend because she hadn't made him dinner.
A report from Kingsport Police says they were called to an apartment on Fort Henry Drive Saturday evening, and when they arrived, they heard yelling from inside the apartment. After entering the residence, they found the victim bleeding from her right arm, and suspect WL Jones, who resisted orders to get on the ground before police were able to place him into custody. The victim told police Jones woke up angry because he was hungry and she had not yet made dinner, and as she tried to leave because he was yelling and cursing at her, she said he threw a large knife at her that struck her arm.
She was treated at the scene, and Jones was taken to the Kingsport City jail.
Courtesy of Image: Kingsport City Jail