Police: Witness saw 5-year-old trying to wake up passed out driver in Greeneville parking lot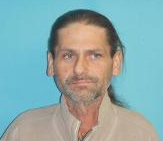 A Chuckey, Tennessee man is facing several charges after witnesses saw him passed out behind the wheel and a 5-year-old child trying to wake him up.
Everett Cutshaw was found at a store in the 3800 block of East Andrew Johnson Highway in Greeneville and failed a sobriety test. The child's mother was called to the scene and took custody of the juvenile.
Cutshaw was charged with child endangerment, driving under the influence, and failure to comply with an ignition interlock device.
(GCJ)