UPDATE: Student Identified Who Allegedly Made School Threats that caused increased security at Bristol, TN and VA Schools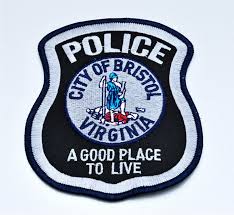 A student has been identified following a report of a threat made that caused increased security Monday for Bristol, TN and VA schools.
According to Bristol, VA Superintendent Keith Perrigan, they were informed Sunday from a student that an unknown individual made an online threat of intentions to bring a weapon to school on Monday, but that threat did not include any information about a school, name of the student, or if it was against the school division. The student that has been identified is now being questioned by Bristol, VA police, and so far, this is the only student reportedly involved.
Dr. Perrigan says the FBI and Point Broadband helped in assistance in the investigation.
Below is a statement from Perrigan:
The student who made the threat has been identified. The student is currently being questioned by Bristol, VA Police. We have no reason to believe that any other student is involved. We appreciate the Bristol, VA Police Department, the FBI, and Point Broadband for their expeditious assistance.
Courtesy of Image: Bristol, VA Police Department