GCSD: Man Indicted in 2008 Death of Woman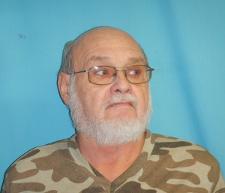 A Greene County man has been indicted in the 2008 death of a woman.
According to the Greene County Sheriff's Department, Henry Ronnie Martin was indicted by a grand jury in relation to the death of June Marlene Carter from May 9th, 2008. He is facing charges of second degree murder, aggravated assault, and tampering with evidence. He was transported to the Greene County Detention Center where he was being held on a $250,000 bond.
Courtesy of Image: Greene County Detention Center