Kingsport Woman Indicted on Murder and Drug Charges Following 3 Month Investigation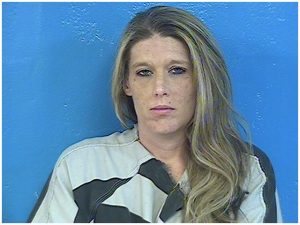 A Kingsport woman has been indicted by a Sullivan County grand jury for murder charges related to an overdose death following a multi-jurisdictional investigation.
According to the Tennessee Bureau of Investigation, agents along with the Bristol, Tennessee Police Department launched an investigation in July after learning of a woman who died due to an overdose. Agents later found that the victim had purchased heroin laced with fentanyl shortly before she died, and identified Tonya Gray as the suspect. A grand jury returned an indictment with the following charges:
-Second Degree Murder
-Three Counts of Sale of Heroin
-One Count of Delivery of Heroin
-One Count of Sale of Fentanyl
-One Count of Delivery of Fentanyl
Gray was taken to the Sullivan County Jail where she is being held on a $100,000 bond. This indictment comes as the first arrest as part of a new Drug Related Death Task Force launched in Sullivan County.
Courtesy of Image: Sullivan County Jail