UPDATE: Police Charge Juvenile Suspect for Alleged Threats Made Against Elizabethton High School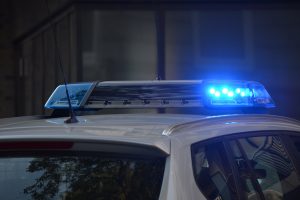 A juvenile suspect is being charged after police say the suspect made an alleged threat on social media against Elizabethton High School.
According to the Elizabethton Police Department, preliminary information reports a snapchat post threatening violence against the school was reported to authorities Monday evening. Officers were able to quickly identify and charge the person in question.
Police say out of an abundance of caution, an increased police presence will still be at the school this morning.
PREVIOUS STORY:
Students and staff at Elizabethton High School will see a beefed-up police presence Tuesday following a threat of gun violence made Monday evening on social media.
A report issued by Elizabethton Police Department Major Jerry Bradley said they were using their resources along with school leaders to try and pinpoint a culprit who Bradley said will be prosecuted.
Preliminary information indicated the message was posted on SnapChat.
The explicit message marks the second threat of school violence to be made in the region within the last two days. Extra officers were assigned to schools in Bristol, Tennessee and Virginia on Monday. School officials confirmed that a suspect was being questioned as of Monday morning.
Anyone with information on this case can make an anonymous tip by clicking here.