Child playing with lighter cause of fire at Kingsport apartment complex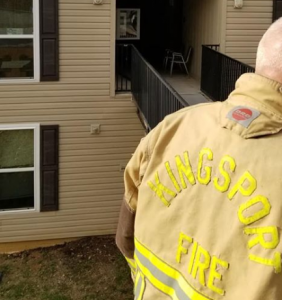 A 4-year-old playing with a lighter is the preliminary cause of a fire at a Kingsport apartment complex Thursday afternoon.
A report from KFD Public Information Officer Barry Brickey said a woman and her two children were able to escape the blaze that was confined to a large closet inside a unit at Miller Village Apartments on Eastline Drive. Brickey credited a residential sprinkler with preventing the fire from spreading. He noted that the dwelling did receive some minor fire and water damage.
(PHOTO: Kingsport Fire Department)