Emergency Management: Overheated Lithium Battery Cause of House Fire in Lebanon, VA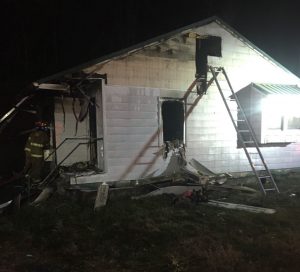 A lithium battery has been determined as the cause of a house fire Tuesday in Lebanon, Virginia.
The Russell County Emergency Management says several crews were called to a house fire around 4:00 p.m near Gay Avenue, and after the blaze was put out, investigators found a lithium battery from a rechargeable drill overheated, starting the fire which caused severe damage to the home. The American Red Cross and Salvation Army have been called into assist the residents affected by the fire.
This is the 16th structure fire in 2019 in Russell County.
Courtesy of Image: Russell County Emergency Management