Georgia Man to Serve 10 Years in Federal Prison for role in drug trafficking scheme into Southwest Virginia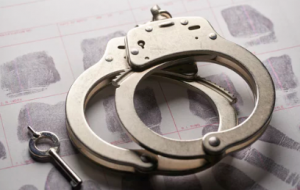 A Georgia man will serve 10 years in federal prison after pleading guilty in federal court in Abingdon to distributing methamphetamine, heroin, oxycodone, cocaine, and xanax into Southwest Virginia for two years.
James Cleghorne, 39, was one of 11 suspects investigated for their roles in trafficking several narcotics from Georgia to Lee and Wise counties from November of 2016 to March of 2018. When the suspects in question were arrested on March 1st, 2018, authorities seized numerous narcotics and around $14,000 in cash. According to US Attorney Thomas Cullen, this investigation arose from a separate drug trafficking conspiracy that was also ongoing in Lee County.
Two other suspects in this trafficking case are scheduled for sentencing in December.