Suspect Accused of Stabbing Greeneville Man, Two Florida Residents Pleads Not Guilty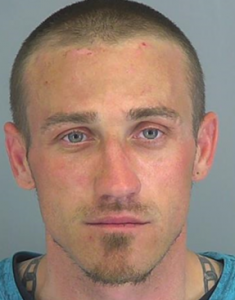 A man accused of stabbing three people to death including one in Greeneville, TN has pleaded not guilty.
According to Polk County, Florida court records, Stanley Mossburg entered the plea Monday. Mossburg allegedly killed one victim near a laundromat in Greeneville on October 2nd, and then fled to Florida where he is also accused of stabbing two roommates to death while holding a third roommate hostage at a residence in Winter Haven from October 13th-14th, before being captured in the early hours of October 15th. Prosecutors intend to seek the death penalty against Mossburg, who is facing 17 charges related to his case in Florida.
He is scheduled to appear in court on December 12th.