BREAKING: Hard Rock International to operate proposed casino resort in Bristol, Virginia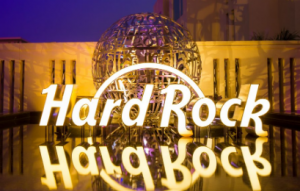 A proposed casino and resort development organized by two businessmen at the former Bristol Mall location is reportedly coming to fruition with Hard Rock International agreeing to underwrite and operate the facility.
Bristol, Virginia Mayor Neal Osborne made an announcement about Hard Rock's involvement Friday evening, calling it "a major economic driver" for the city. The mayor also touted the company's reputation for music which he said was a natural fit for the Birthplace of Country Music.
Published reports said a formal announcement to confirm the pairing is expected on Monday.
Jim McGlothlin and Clyde Stacy have been working for well over a year to make the resort a reality including talking with state legislators in Richmond to gauge the future of gambling in the state.
Legislation was passed earlier this year in the General Assembly to study the subject. That report is due to be released prior to the 2020 session.
A referendum vote would be required to go before city residents to validate the project.
(PHOTO: Hard Rock International / Coyne PR)