Police: Kingsport Gas Station Robbery Suspect Captured in Under 10 minutes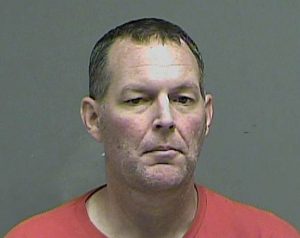 A Church Hill man is arrested and charged with robbery after Kingsport police say they were able to capture him within 10 minutes of the incident.
A report from the department says they were called to a gas station Thursday night around 8:45 p.m on East Stone Drive, where they were informed by a clerk that armed suspect Reggie Evans, 42, had reportedly taken an entire cash register from the store. Officers then located the suspect in a 2008 blue chevy trailblazer in under 10 minutes of the initial call and arrested Evans following a traffic stop. The stolen cash register was recovered from his vehicle, and he is now charged with aggravated robbery.
Courtesy of Image: Kingsport Police Department