Suspect Wanted in Suspicious Kingsport Death Case Allegedly Shoplifted Store Before Being Captured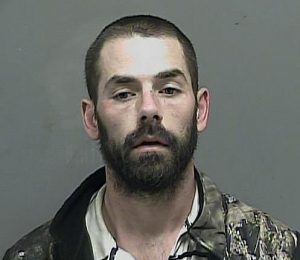 Police have released additional details about an apprehension of a man wanted for questioning in a suspicious death in Kingsport.
According to the Sullivan County Sheriff's Office, Kingsport Police were called to Kroger on East Stone Drive in reference to shoplifting. Officers approached a van occupied by suspect Jeffry Caldwell, 31, who they say attempted to leave before they captured him. Authorities report he was in possession of stolen items from the store and the van he was in was reportedly stolen out of Johnson City. Caldwell was arrested and charged with resisting arrest, motor vehicle theft, and possession of stolen property. He was transported to the Kingsport City Jail.
Authorities have also released the identity of the victim in the case as Lewis Vaughn, 79, who lived at a home on Gravely Road. The investigation is ongoing.
Courtesy of Image: Kingsport City Jail