JCPD: Investigation Underway After Report of Armed Robbery on Ashley Road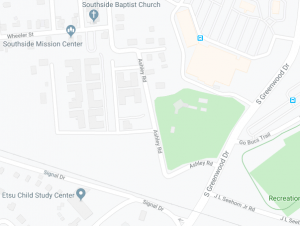 Police in Johnson City have launched an investigation following reports of an armed robbery and shots fired late Friday.
According to the department, they were dispatched to an area on Ashley Drive, and victims as well as residents described hearing three to four gun shots near where the alleged incident took place. Authorities say no significant injuries have currently been reported, but anyone with information on this case should contact Johnson City Police.
Courtesy of Image: TDOT Smartway Map