Wash. Co, TN Grand Jury Convicts Man for possession of over 20 grams of methamphetamine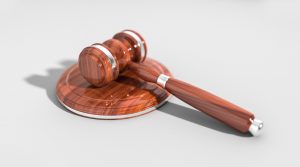 A grand jury in Washington County, TN has found a man guilty for possessing over 20 grams of methamphetamine while occupying a hotel room in Johnson City.
According to District Attorney Ken Baldwin, police were called to a hotel on South Roan Street for an investigation into a possible attempted robbery. Javier Perez told police someone had tried to rob him, but while searching the room, authorities found a white substance, which was sent to a TBI lab that confirmed it to be methamphetamine. Perez was arrested following the incident, and earlier this week, was convicted on the methamphetamine charges.
He could face up a prison sentence of up to 12 years on the charge. Court records say he is scheduled to be sentenced on February 7th.