KPD: Bristol Man in Critical Condition after being struck by SUV Saturday Night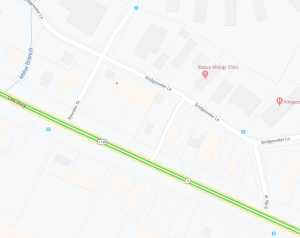 One person is in critical condition after police say they were struck by a vehicle while attempting to cross the road.
Kingsport Police say on Saturday night, a 2002 ford explorer was traveling west around the 1400 block on East Stone Drive in the far right lane, when a pedestrian, later identified as Jason Chase, 48, of Bristol, TN, reportedly tried to cross over the roadway not at an intersection or a crosswalk when he was struck by the SUV.
Chase was taken to the hospital to be treated for serious injuries, and he remains hospitalized at this time.
Courtesy of Image: TDOT Smartway