"I-40 Challenge" to see increased THP presence Wednesday and Sunday on I-40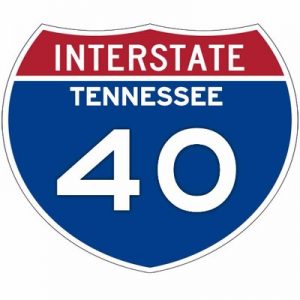 The presence of Tennessee Highway Patrol troopers will increase on I-40 as part of this Thanksgiving holiday season.
The 7th annual "Interstate 40" challenge is part of an ongoing effort to make traveling on one of Tennessee's most heavily trafficked roadways safer during busiest travel times, which includes Wednesday from 10 A.M to 10 P.M and Sunday December 1st from 10 AM to 10 PM. State troopers will be assigned areas to cover every 20 miles of I-40 during those two days for twelve hour shifts.
Statistics from 2018 show a total of 101 accidents over those two days as well as 111 statewide arrests for alcohol impairment.