Man Charged in July Standoff at Johnson City Gas Station Now Facing Federal Charges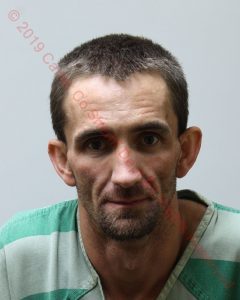 A man accused of holding a gas station clerk hostage during a six hour standoff in Johnson City in July is now facing federal charges.
Court documents filed in federal court in Greeneville show Marc Kristopher Skeen, 35 is facing charges including interference with commerce by threat or violence (otherwise known as the Hobbs Act), discharging a firearm during a crime of violence, and being a convicted felon in possession of a firearm. Records say he has pleaded not guilty to those charges and is scheduled for trial beginning January 28th.
He was previously indicted in Carter County Criminal Court on charges related to the same incident. An affidavit obtained by Supertalk says Skeen reportedly pointed a gun at a responding officer and threatened to kill the store clerk if the officer did not leave the store. Skeen then allegedly held a gun to the store clerk's head while the victim laid on top of him, causing several hours of negotiations before Skeen finally surrendered. During an interview with officers, he also admitted to using methamphetamine prior to the incident.
Skeen is additionally scheduled to appear for a hearing in Carter County Criminal Court on March 20th.
Courtesy of Image: Carter County Jail