Pedestrian dies after being struck by SUV on East Stone Drive in Kingsport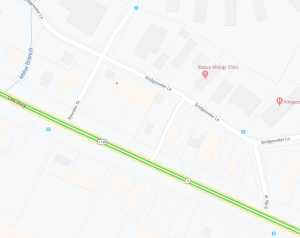 A pedestrian who was struck by a vehicle Saturday night in Kingsport has died.
According to an update from the Kingsport Police Department, Jason Chase, 48 of Bristol, TN passed away from his injuries Tuesday afternoon. Chase reportedly attempted to cross the road unlawfully Saturday night near the 1400 block of East Stone Drive. Authorities say that's when he was struck by a 2002 Ford Explorer also traveling on East Stone Drive.
The incident remains under investigation.