Man accused of fatal attack on Appalachian Trail in May undergoing interviews and evaluations at NC Medical Center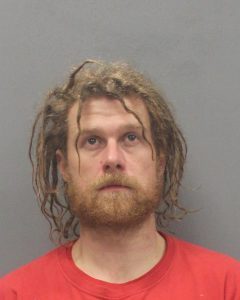 A man accused of stabbing one hiker to death and injuring another on the Appalachian Trail in May is currently undergoing interviews and psychological evaluations.
Court documents filed in federal court in Abingdon say James Jordan is currently housed at a federal mental health center in Butner, North Carolina, where he is undergoing these tests deemed necessary to complete his evaluation. These tests are expected to complete on January 28th and a final report will be returned to the court within 14 days of final examinations. Jordan allegedly killed military veteran and Oklahoma native Ronald Sanchez Jr earlier this year.
PREVIOUS STORY:
The man accused of killing and injuring hikers on the Appalachia Trail has been ordered to a mental health facility in North Carolina. Federal Judge James Jones entered the ruling in the case of James Jordan who will be evaluated over the next four months. A magistrate judge ruled earlier this month that Jordan was mentally unfit to stand trial for the May 10 slaying of military veteran and Oklahoma native Ronald Sanchez, Jr.
Courtesy of Image: Southwest Virginia Regional Jail