Police: Intoxicated Man allegedly interrupted interviews at Greeneville officer-involved shooting scene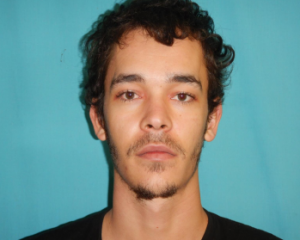 A Greeneville man is in jail after authorities say he was intoxicated and caused a disturbance while police were attempting to interview a witness on scene of Tuesday night's officer-involved shooting.
A report from the Greeneville Police Department says Jesse Padgett approached the scene at the Crestview Apartments at the 1600 block of Highway 70 bypass, and while there, officers observed Padgett unsteady on his feet with slurred speech. He was commanded by police to go inside, but then Padgett walked back towards the apartment where the shooting took place, and started yelling at officers. He was then arrested for public intoxication due to creating a nuisance that prevented police from being able to talk to witnesses.
In the report, it says Padgett had an unopened can of beer in one pocket and two crushed cans in another pocket. He was taken to the Greene County Detention Center.
Courtesy of Image: Greene County Detention Center