Coeburn man indicted for elder abuse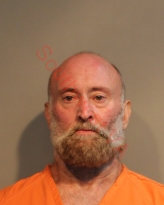 A Wise County, Virginia man is facing charges of neglecting a family member in his care.
Danny Ray Kiser, 54, of Coeburn, was arrested in July and charged with abuse and neglect of an incapacitated adult after police found the relative living in horrid conditions, according to a criminal complaint. Kiser has been indicted by a grand jury and is scheduled for trial in March.
(PHOTO: SVRJA)