Police: Wise County teen who was kidnapped able to escape and call for help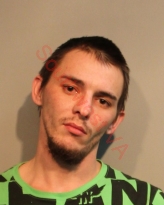 Investigators in Wise County say a teenage runaway was able to break free from her captor and call police for help.
A criminal complaint said the juvenile told investigators that she was able to escape from a locked room and climb out a window at the home of Joseph Howard on Main Street in Appalachia. The 14-year-old said Howard, 27, deliberately locked her away so she could not be found by officers. Howard was indicted by a grand jury and is facing charges of kidnapping and contributing to the delinquency of a minor.
(PHOTO: SVRJA)