Russell County, VA BOS Unanimously Approves resolution to become 2nd Amendment Sanctuary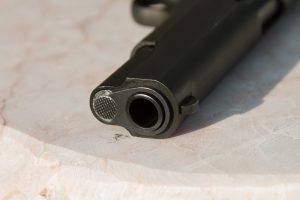 Russell County is now part of several localities across the Commonwealth who have declared themselves 2nd amendment sanctuaries.
The Board of Supervisors met Monday and unanimously approved a resolution 7-0, which adds to the list of local areas including Dickenson, Wythe, Washington, and Lee that have made the declaration within the last two weeks. These areas have made these decisions with bills looming in the 2020 General Assembly that they say could infringe on their 2nd amendment rights as it's written in the constitution.
Additionally, the city of Norton and Tazewell County are expected to consider and possibly vote on similar resolutions later today.