Bristol, Kingsport approve Joint Legislative Policy Resolution to be sent to legislators for the 2020 General Assembly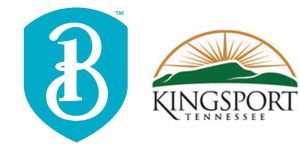 Two of three city governments in the Tri-Cities have approved a joint legislative policy to be sent to the Tennessee General Assembly for the 2020 session.
Tuesday night, the Bristol Tennessee City Council and Kingsport Board of Mayor and Alderman voted to move forward with the resolution that includes 14 policy objectives spread across five subject areas. Among the addressed policies in the resolution includes the need for local revenue options like an option for a local tax on tobacco products and restaurants, as well as the potential to introduce passenger and freight rail services to the region as the twin cities of Bristol continue to push for AMTRAK to extend services to and through the city.
Johnson City leaders are also expected to vote on this policy.
A complete view of the legislative policy is available here. (Pages 99-110)
Courtesy of Image: City of Bristol/City of Kingsport Logo