UPDATE: Suspect in Hawkins County home invasion to be arraigned in Criminal Court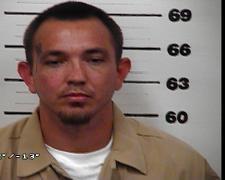 A Morristown man has been indicted in a home invasion case involving the former mayor of Hawkins County.
Court documents show Jason Lee Marshall, 33, will be arraigned in Criminal Court next week for aggravated robbery and a weapon charge. Investigators said Marshall held Hawkins County executive Heiskell Winstead and his wife at gunpoint in August 2017 after forcing his way into their home in Bulls Gap.
Marshall was arrested in Virginia following a police chase on Interstate 81.
Winstead passed away later that year at the age of 86 after an illness.
(PHOTO: HCSO)