Commission: Dozens of Virginia laws containing racist language have to go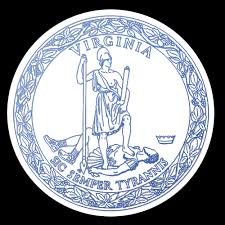 A panel charged to research older Virginia legislation still on the books that contain racist or discriminatory language has recommended dozens of laws be repealed.
The commission looked at the Acts of Assembly from 1900 to 1960 that are still on the books, including a poll tax instituted to keep African Americans from voting and a bill that outlawed interracial marriage.
The group also examined laws for Confederate memorials and statues but decline to recommend any action because of possible legislation coming in the 2020 session of the General Assembly.
Governor Ralph Northam, a Democrat, announced the formation of the commission in June during a ceremonial signing of a bill repealing Jim Crow-era minimum wage exemptions for jobs traditionally held by African Americans, such as ushers and doormen. The announcement came several months after a scandal erupted over a racist photo of someone in blackface and someone in KKK robes on his medical school yearbook page, nearly forcing him from office.
Northam resisted widespread calls to resign and pledged to focus the remainder of his term on addressing Virginia's long history of racism and racial inequities.