One Killed in Monday Fatal Crash in Sullivan County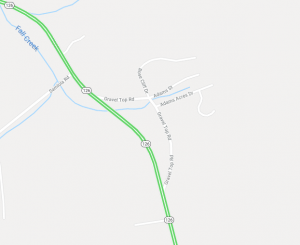 A Johnson City woman has died following a two vehicle accident Monday afternoon on Highway 126 in Sullivan County.
According to a preliminary report from Tennessee Highway Patrol, a 2017 Jeep Cherokee driven by Timothy Earles, 63, was traveling eastbound on State Highway 126 around 3:30 Monday, when the vehicle crossed the center line, striking a 1999 Nissan Sentra driven by Katherine Keene Doyle, 53, head on. Doyle died in the accident, and Earles was injured. THP says charges are pending against Earles.
The investigation is ongoing.
Courtesy of Image: TDOT Smartway