Smyth County, VA now a second amendment sanctuary county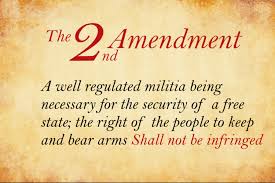 Smyth County, Virginia is the newest 2nd amendment sanctuary in the Commonwealth.
During Tuesday night's Board of Supervisors meeting, board members unanimously passed the resolution, which stated concerns of bills looming in the 2020 General Assembly that they say if passed, could infringe on citizens 2nd amendment constitutional rights. Smyth County joins several of its Southwest Virginia neighbors in making the 2nd amendment sanctuary declaration.
The Wise County Board of Supervisors could be the next local county to adopt 2nd amendment sanctuary status during its meeting Thursday.